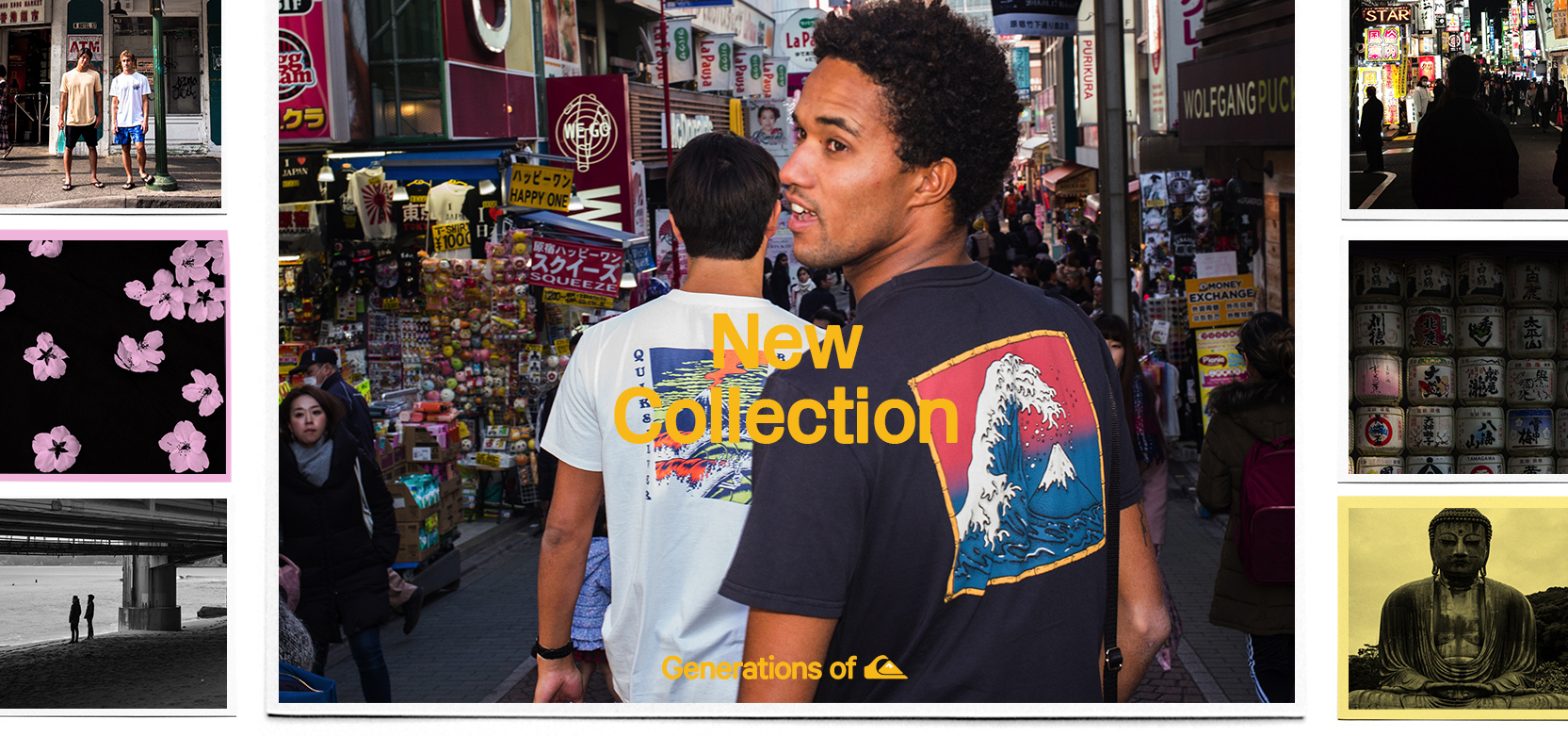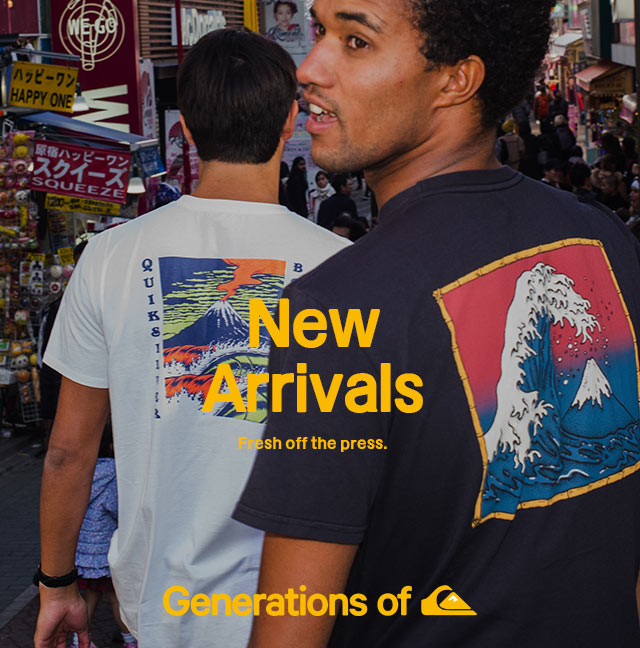 Japan is home to the piece of art that inspired our original mountain and wave logo. So, before designing this new collection, we re-visited the land of the rising sun to connect with all the chaos, culture, art and nature. We left wildly inspired and worked a little piece of Japan into every garment.
Welcome to Quik Country — tap into the legend of the mountain and the wave.
New Collection
See all products
The Essentials Collection
10% OFF YOUR FIRST ORDER*
Sign up to get all the latest news and exclusive offers.
(*) Offer valid online for new subscribers - See welcome email for terms & conditions
THANK YOU! WELCOME ONBOARD!
In a few moments you will receive a confirmation email with a code for 10% off your first order.
Already signed up!
You are already signed up to receive our newsletters with this email address.
If you want to unsubscribe or update your profile, you can do so through the link at the bottom of the newsletter.
An unexpected error has occurred. Please try again in a few seconds. Thanks for your understanding.